Shanghai Consung Intelligent Technology Co., Ltd. is located in Songjiang District, Shanghai, China. Since establishment, Consung has been focus on downstream packaging equipments' development, design, manufacture, installation, commissioning and after-sales service. Our company has more than 10 years of professional manufacturing history and technology, high-quality R & D, manufacturing and management professionals. Make you the most economical and reasonable plan, Implement the scientific machining quality control system and perfect after-sales service.
With over 15 years of industry expertise, we take immense pride in being a leading manufacturer and supplier of top-notch 5-gallon bottle cap assembly machines. Our dedication to excellence has earned us a well-deserved reputation as a trusted and reliable partner for businesses worldwide.
At CONSUNG, we specialize in crafting state-of-the-art machinery tailored to meet the specific needs of the 5-gallon bottle cap production industry. Our comprehensive range of machines includes the 5-gallon cap labeling sealing machine, 5-gallon bottle cap lining machine, and the 5-gallon bottle cap plug inserting machine. Each machine is engineered with precision and efficiency to ensure seamless and flawless cap assembly, adhering to the highest industry standards.
What sets us apart is our unwavering commitment to quality. We employ cutting-edge technology and the finest materials to construct machines that are not only durable and long-lasting but also capable of delivering exceptional performance. Our team of skilled engineers and technicians constantly innovates and refines our machinery to stay ahead of the ever-evolving industry demands.
For electrical configuration of our machines are imported high-quality brands such as: Siemens, Schneider, Panasonic, Mitsubishi and so on. Our products are exported to USA, Germany, Thailand, Libya, Venezuela, Indonesia, South Africa and any other countries unanimously praised by customers.
TB-002 with two cavities sealing 
TB-004 with four cavities sealing 
TB-006 with six cavities sealing 
TB-012 with twelve cavities sealing
Equipped with cap elevator for automatically feeding the caps.
Also the visual detection mechanism can be selected as a optional fuction.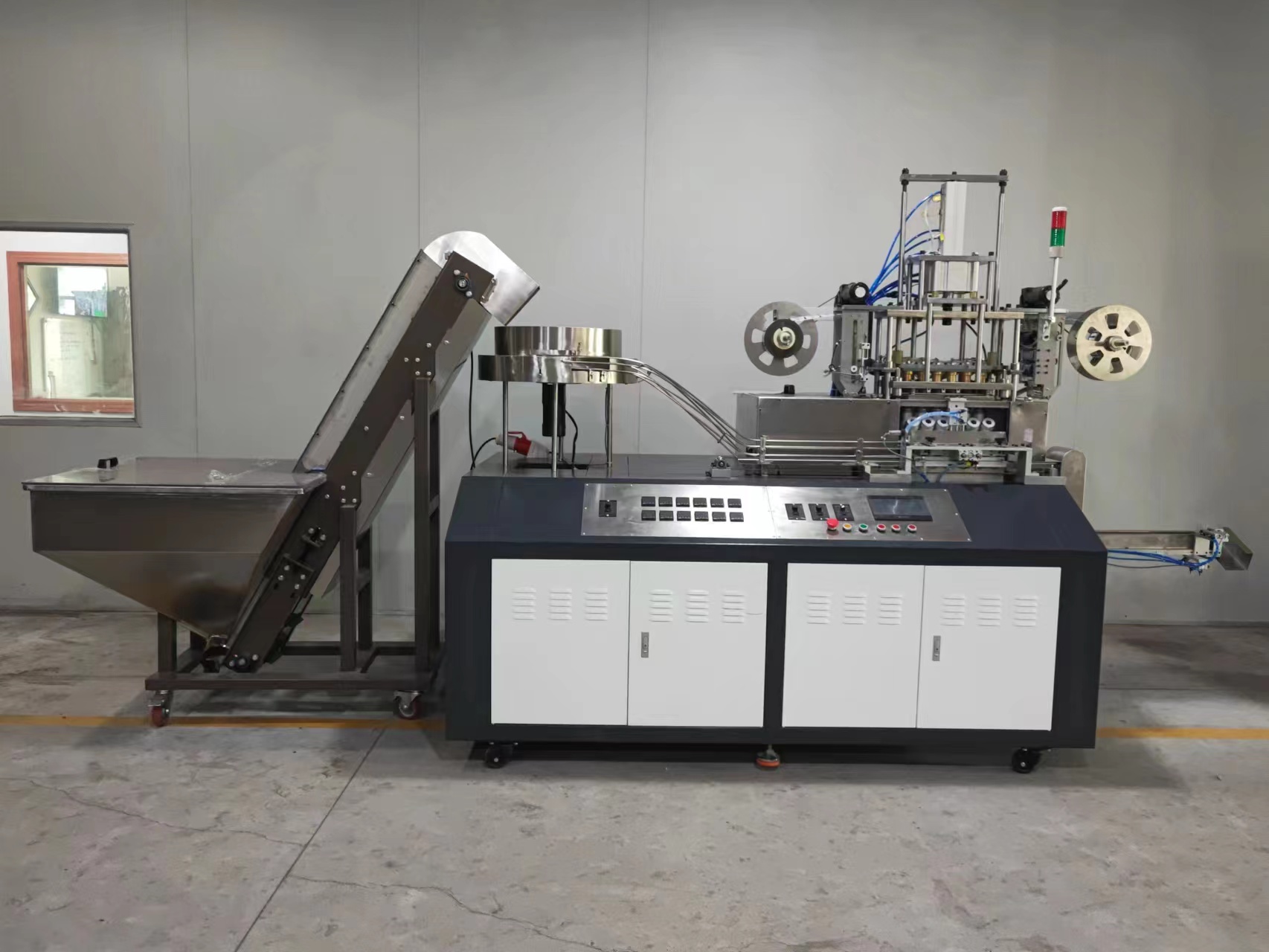 Still have question about our product?
Contact us for further information.